In the construction industry, allround scaffolding has been erected in the building, housing decoration and other aspects of the application, can protect the safety of the workers proper. Convenient and safe to use, it's a good building tool for workers to work with.
Allround scaffolding due to disc from the sample, with flexible and adjustable hollow jacking base can be used as a bridge between the span and various forms of support section.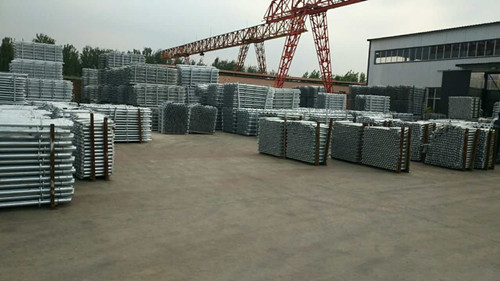 Allround formwork system of light weight, connection distance, workers' physical consumption, saving labor costs. The allround scaffolding can achieve integral hoisting and dismantling, with reasonable lifting belt, the use of more convenient, more work.
We can also supply the galvanized metal planks, kwikstage scaffolding etc. If you need, welcome to contact us.